The United Professional Graduate School of
Professional Development of Teachers, University of Fukui
(United Professional Graduate School)
Message from the Director of the United Professional Graduate School of Professional Development of Teachers, University of Fukui (United Professional Graduate School)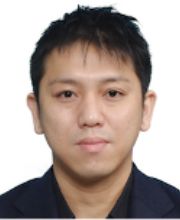 To create schools that open up the future
As long as schools are places where future components of the society can learn and grow, schools must continue to develop toward the future. We, the supporters of schools, must also continue to learn in order to create schools that will lead to their future society.
Building on the educational tradition of the past, we will create new schools that will open up the future. Teachers' ability to have collaborative practice, create lessons, and support the community of the children is required. Moreover, an organization where teachers can learn from each other as professionals and its management are necessary. Our United Professional Graduate School is a graduate school for education professionals that was created for those who will be responsible for building such new schools. We hope that you will join us in our collaborative efforts to realize schools that open up the future.
What is the United Professional Graduate School?
In order for children who live in the rapidly changing society of the 21st century to better realize themselves, it is necessary to enhance the educational capabilities of the community through cooperation among families, communities, and schools. In particular, in schools, it is important to improve teachers' professional competence and collaborative practice-based research. For this purpose, the University of Fukui has established the United Professional Graduate School with the aim of developing the professional competence of teachers who will be responsible for school education in the 21st century. We will realize a new type of teacher education by making use of the practical research at our unique affiliated schools and partner schools.
Active learning, team schools, and the restructuring of the school system... In order to realize schools of the 21st century that support children's own inquiry, communication, and collaborative learning, teachers' ability to practice collaboration and the organizational management that supports it are becoming indispensable. At the United Professional Graduate School, we will cultivate your ability to have a prospect of a long-term reform plan, your management skills, and your ability to support collaborative practice by applying a new curriculum that organically links participation in school reform efforts with practical research.
Professional Learning Community
By adopting the school-based learning system, the University of Fukui has established Professional Learning Communities (PLCs). The university faculty members work as a team and visit the schools where the graduate students belong, and provide the necessary support on various school-related matters such as class design, class practice, class research, and school organization management. By thinking on the basis of their own fieldwork, the teachers will be able to develop excellent practices and research.
In addition, as the first graduate school of Teaching and Learning with an inter-university agreement, the United Professional Graduate School frequently interacts with other universities through monthly joint conferences, mutual participation in school-based research assemblies and class observations, and mutual participation in roundtables (see Learning Cycle in DPDT). Specifically, not only do the various partner schools and their members promote practice, inquiry, and reflection at each school, forming a decentralized community that deepens teacher education based on each school, but also partner schools come together to deepen their own learning through dialogue, thereby connecting with diverse people and ideas beyond partner schools. In other words, it is an opportunity to reconsider the nature of teacher education.
Lesson Study is original to Japanese school culture and teacher culture. About 130 years ago, teachers began to enthusiastically study and learn Johann F Hervert's Pedagogy that was introduced and guided by Western countries. These teachers' study and learning were the starting point of Lesson Study in Japan.
After that, Lesson Study in Japan developed in various ways. About 100 years ago, Deweyan pragmatism influenced educational change in Japan. Also, in Lesson Study, many teachers focused on both how teachers teach and how children learn. They told stories of their practices and about their students to each other in Lesson Study discussions and wrote about their reflective practice in records called "Practical Report."
After the two World Wars, many universities and educational researchers began to study lessons and be involved Lesson Study in schools. They developed various methods of implementing Lesson Study and analyzing lessons. Now, we have many methods of Lesson Study in and out of schools.
In Lesson Study, teachers socially interact and talk about their practices. It is one of the key activities which cultivates professional development and capital of teachers in their schools. Moreover, Lesson Study can cultivate Professional Learning Communities in schools because it involves the system of and the sequence of fostering collegiality of teachers. However, in preceding studies, we failed to document sufficient evidence that Lesson Study cultivates professional learning communities in schools.
Thus, now is the time for inquiry: How do we establish strong professional learning communities in our schools? How does Lesson Study cultivate strong professional learning communities and professional development and capital of teachers? What happens in teachers' professional dialogue in lesson study that cultivates professional learning communities?
We, DPDT (Department of Professional Development of Teachers) University of Fukui, are taking on the challenge of the above issues with school teachers, partner schools and you.
(written by Dr. Yuu Kimura, DPDT)
The staff in DPDT is comprised of about 40 teachers and researchers. Our specialties cover a broad range of educational fields, including lesson study, pedagogy, educational methods, educational psychology, subject-matter education, special education, social education, management and so on. A list of staff members can be found here.